Our Story
Neil Tombs and Charlotte Gornall founded Neon Kactus in 2018. With over 20 years working in the food and drink industry and experiencing first-hand the environmental impact of single use plastic, they knew they had to create a positive change.
Combining two of their great passions; their love for the planet and great tasting coffee, they embarked on this journey. After trialling several reusable coffee cups they realised the solution was to design and make their own, to create a cup that mirrored the coffee shop experience with no compromise on taste.
They knew it would be important to create a reusable cup that encapsulated, style, design and performance in order to encourage others to ditch the disposable.
The result was the Neon Kactus glass coffee cup. A modern and stylish product designed to mirror the convenience and drinking pleasure of the coffee shop and eradicate the need for single use cups.
Our Mission
Our mission is simple….to Create A Better Tomorrow!
We aim to do this by creating reusable products for an on the go lifestyle with unrivalled style and performance that will decrease the need for plastic production.
Today Neon Kactus products are used by thousands of people in over 30 countries around the world diverting millions of disposable products from landfill every year.
In the pursuit of our mission we aim to continue to inspire others to Create A Better Tomorrow by developing more products that will accelerate the everyday use of reusables.
Climate Neutral
If companies take responsibility for their products and carbon footprint the planet will be in a much better place. This is why Neon Kactus have partnered with non-profit Offset Earth to fully offset our carbon footprint and support a Climate Positive Workforce.
One Tree Planted
Trees purify our air, create habitats for biodiversity and enrich our wellbeing by neutralising the carbon in our atmosphere. For every Neon Kactus reusable purchased on our website we plant a tree to help reforest our planet and Create A Better Tomorrow!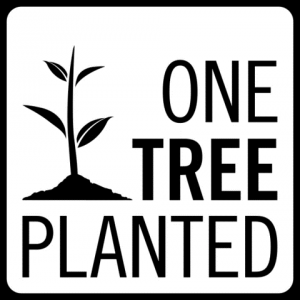 Made To Last
Neon Kactus products are designed to last. We carefully select all of our product materials and only use the very highest quality so your products can be used over and over again.
We have chosen to use hand blown glass because it is lightweight, made from naturally abundant materials and 100% plastic free. Hand blown glass is one of the most sustainable and ethical ways to produce glassware.
Glass is far less permeable than plastics meaning that our hand-blown glass won't absorb residual tastes, odours or germs into your drink resulting in the purest drinking experience.
We use silicone because it has great non slip and thermal resistant qualities. All of our silicone is food grade quality and BPA free.
Silicone cannot be recycled in domestic recycling, however can be recycled easily where facilities exist.
We have chosen to use stainless steel because of its durability, reuse longevity and because it is 100% recyclable.
We use grade 18/8 which is the most common stainless steel used within food preparation and dining. Stainless steel 18/8 is known for its antibacterial and hygienic properties which means it does not need an interior coating or lining and is easy to clean with no metallic aftertaste.
Our compostable bioplastic is made from low carbon, fully renewable plant based materials.
Our unique material blend is free from harmful chemicals including lead/cadmium, BPA, phthalates and melamine.
After use, our bioplastic can be commercially composted with food waste, leaving behind no chemical residue or impact on the environment.